This site designed by Star Fritsche.
In 1994, Star & Charlie met at an Elvis Impersonator show featuring Bob Atwood, Al Giganti, and more friends. Charlie was the guitar player and Star was one of three background singers. There was instant "interest" and respect in each other's talents and they haven't looked back since.

Charlie is originally from South Haven, Michigan and graduated from L.C. Mohr High School in 1971. He has been playing guitar professionally since he was a pre-teen and just can't seem to put the gift down! Charlie received an Associates Degree in Los Angeles for Audio Engineering & Teaching.

Star is originally from Orlando, Florida, born and raised (one of the few natives) and graduated from Maynard Evans High School in 1978 and has been singing since she was nine years old when she first heard Karen Carpenter. As Karen Carpenter has always been a huge influence in her vocals, Star aims to bring romance and pure music to her listeners.

Star & Charlie moved back from Florida in 1996 and have been performing their own genre, Classical Romance Music, ever since both regionally and nationally.

They also built their own Music Studio and provide lessons to the young and old alike with guitar, bass, vocal, and beginner piano lessons.

See the Performances tab for their future gigs.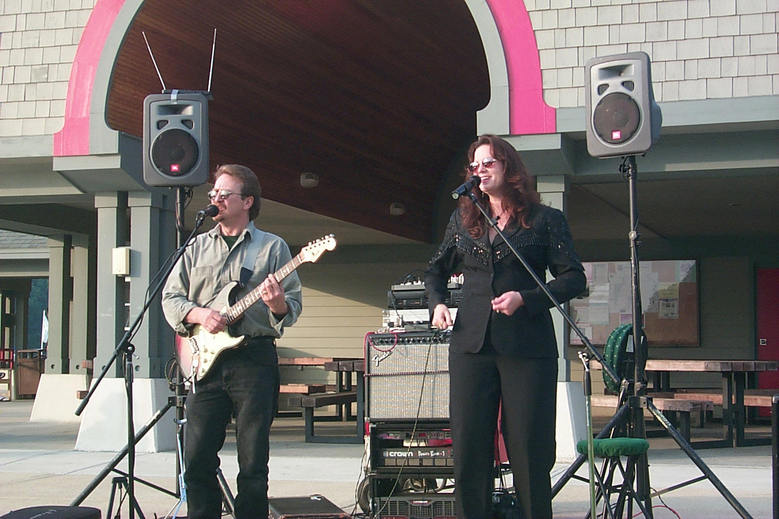 Photo taken by
VJ Schroeder in 1999 at the Riverfront Concert Series.